Event Description: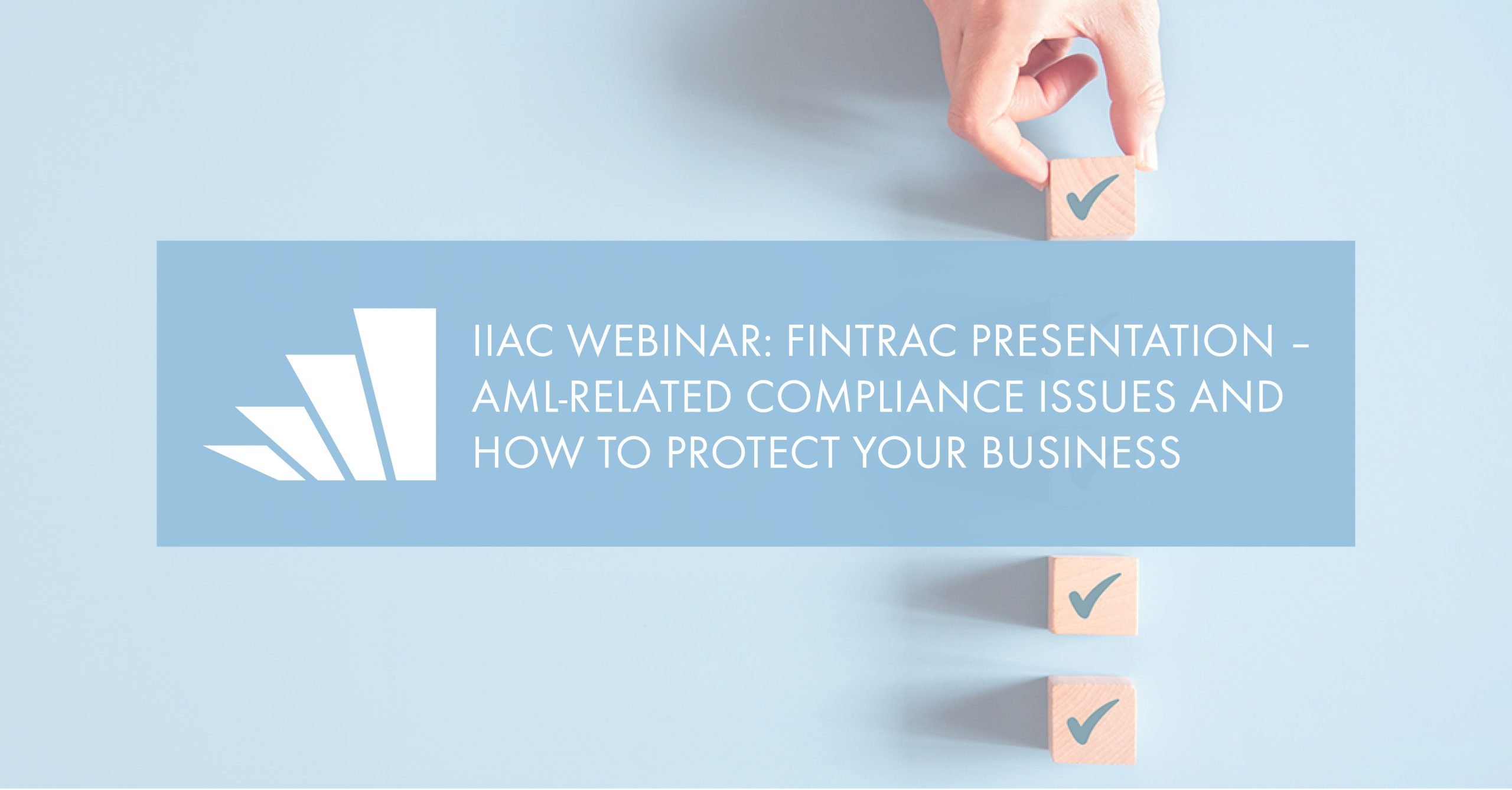 Tuesday, June 14, 2022 | 1:00 pm – 2:00 pm ET
Introduction
Securities dealers play a critical role in combating the impact of money laundering and terrorist financing in Canada's investment sector. This presentation provides the opportunity to hear directly from a FINTRAC subject matter expert on sector-specific compliance issues such as how to protect your business from money laundering/terrorist financing risks, highlights on the regulatory changes that came into effect on June 1, 2021, and the broader Canadian AML/ATF landscape. This presentation also delves into suspicious transaction reporting requirements, a crucial part of meeting your compliance obligations, and speaks to red flags relevant to the securities sector, as well as how to submit timely, high quality reports to FINTRAC.
Presenter: Monique Guthrie
Monique Guthrie is a Senior Regional Compliance Officer with FINTRAC's regional office in Toronto. She has over eight years of experience leading compliance examinations of all sizes and complexities across all sectors regulated by FINTRAC. Monique has a thorough understanding of legislative requirements, industry challenges and money laundering/terrorist financing trends and vulnerabilities. She is actively engaged in relationship management and stakeholder engagement and regularly delivers presentations, training and guidance to reporting entities, regulators and associations.
*** This webinar may be eligible for CE credits ***
CLICK HERE TO REGISTER