Event Description: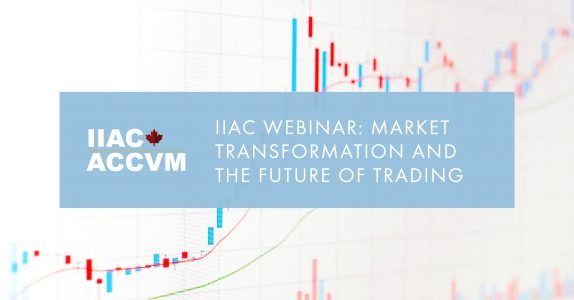 Webinar: Market Transformation and The Future of Trading | September 12, 2022 | 2:00 pm – 3:00 pm ET
Changes at the exchanges and on trading desk are unfolding rapidly.  New emerging technologies, regulatory reforms,  unprecedented amounts of data and evolving client demands have forced traders to adapt quickly.   Our panel will discuss what this has meant to market functioning in Canada and the implications for the trading desks of tomorrow.
Click here to register. 
*** This session may be eligible for CE credits ***