Leadership in Operations – Transformative Changes in Dealer Back-Offices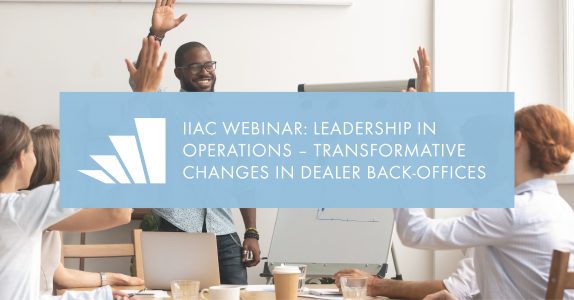 Leadership in Operations
 Transformative Changes in Dealer Back-Offices
Date: June 6, 2022
Time: 2:00 pm – 3:00 pm ET
Evolving technologies, growing product & service offerings and emerging regulatory initiatives are reshaping operations across the investment industry. This panel of operations leaders will discuss some of the key issues impacting dealer back-offices and how dealers are responding.
Panelists
Benoit Carignan | Chief Operating Officer | Société Générale Capital Canada Inc.
Jean DiMarco | Vice President Operations | Fidelity Clearing Canada ULC
Niki Prodanovic | Principal, Canadian Operations | Edward Jones
PLEASE NOTE:
To register for this webinar, you must have set up a FREE Zoom account associated with the email address you use when you complete the registration form (link below).
CLICK HERE TO SET UP YOUR FREE ZOOM ACCOUNT (Work email address required).
CLICK HERE TO REGISTER FOR THIS WEBINAR (Zoom-associated work email address required).
Attendees will be provided with a personalized link to join the webinar 24-48 hours before the start time.